Can you elaborate, do you have some error?
I do not know if you already followed this guide
https://fizz.ca/en/faq/how-do-i-update-my-payment-method-or-credit-card-information
To add, remove or update a payment method in Fizz:
Click on

 

Payment methods.
Select the payment method you wish to update.
Or click on

 

Add a new payment method

 

to add a new method.
 

You will receive a notification and text or email when your credit card is about to expire. Click on the link in your notification to go directly to the update payment section in your account.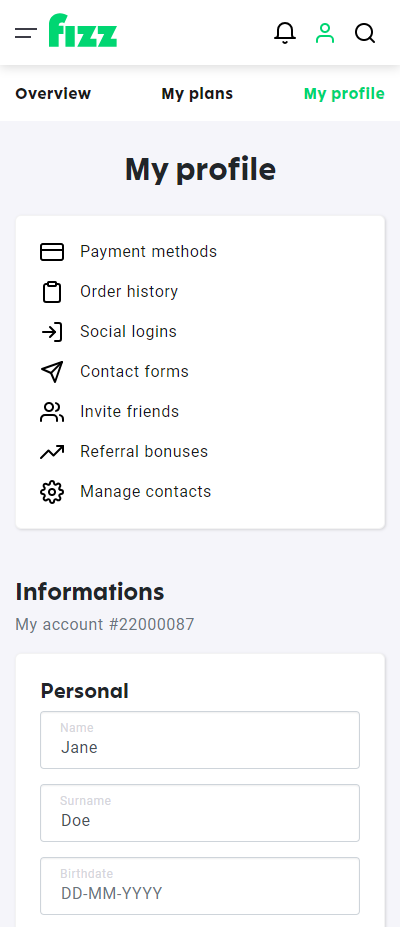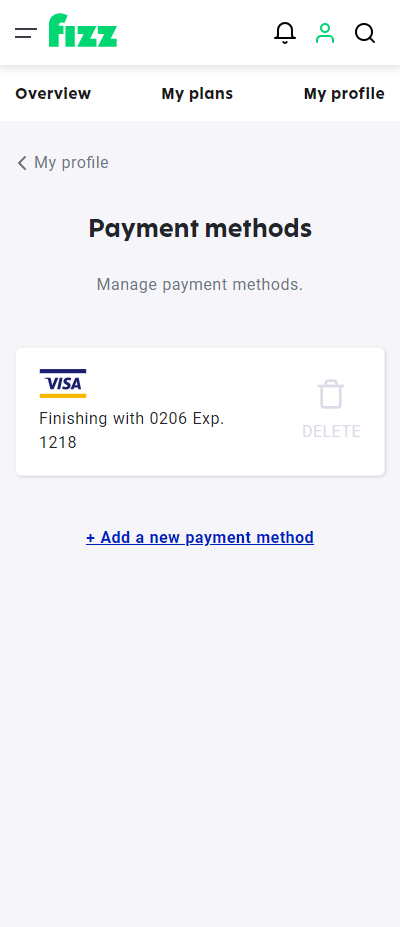 IMPORTANT
When you enter the information for your payment method, the billing address associated to your card must correspond to the address you declared to your bank for that card. The right info must be entered in the corresponding fields, and the address needs to be 100% identical. Pay attention to the following items:
The name of the street (Ave, avenue)
Special works (Saint, St, Ste)
Hyphens
Spaces
Spelling
 
Tip: Make a copy and paste of what is written in your bank account.

If the address and postal code that you associate to your payment method are not identical to that declared to your bank, you won't be able to add this payment method.